Here's what our satisfied customers are saying about us:
We used Joanne to both sell our home and purchase a new home. She walked us through every step of both transactions and was available to answer all of our questions. Our home search was not easy as we were searching for a home in a very limited area. However, Joanne was very patient and respectful of our needs and was a calm presence when we encountered roadblocks in the process. Her vast experience was invaluable and she went above and beyond what we expected from an agent.
If looking to sell or buy in Woburn or any local cities/towns there is no one better! Above and beyond through every step of the process- you'll want Joanne in your corner!
Carolyn was extremely helpful in staging the house and presenting it in the most favorable way . I was involved in selling the house I grew up in , Carolyn was kind and gentle during this emotional time .Any questions or issues I had were always dealt with timely if not immediatly. Local schools and the surrounding area were very familair to the long time Woburnite . I felt very comfortable as Carolyn efficiently walked me through the many forms and paperwork associated with selling a house.
Carolyn did an outstanding job in selling my home.She kept me informed and guided me throughout the whole process.She is a tireless worker who I would not hesitate to recommend whether buying or selling.
Joanne Mulkerin sold my house for me 10 years ago. It sold in 1 day and for full asking price! She is great to work with: knowledgable, honest and professional. You are 8n good hands with her.
Joanne is an amazing realtor! She worked so hard to get us the house we absolutely love (she even came home from vacation to go to an open house at the house we ended up buying)! Being first time home buyers we didn't know much about the process and Joanne walked us through it so nicely and made sure we got exactly what we wanted! I HIGHLY RECOMMEND Joanne to anyone who wants professionalism, knowledge, and a great realtor to work with!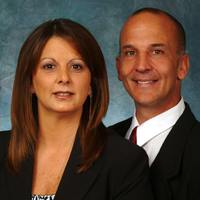 Karren & Mark Shaughnessy
Very knowledgeable about real estate She will not show you a house that she wouldn't live in. She showed us several however we loved the first one she showed us. she helped us through the whole process. even suggesting a home inspector. to this day when we have a question she and her husband are always there to help. I highly recommend her. she helped us find our forever home. She is also helping my friend sell her house as well. We not only found our forever home we also found two amazing friends.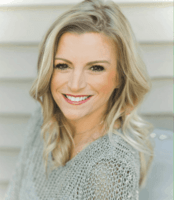 Seana Gifford
Seana Gifford should be considered one of the best real estate agents in the Boston area. As all homebuyers know, purchasing a house can be extremely stressful. Seana helped us navigate the market with the ease and professionalism. Her knowledge of our chosen neighborhoods, the school systems and the associated property values was instrumental in finding the right house at a great price. We knew right away that Seana had our family's best interest at heart while we attended open houses and vetted out properties through listings. Her attention to detail and background in marketing and research was instrumental in finding the flaws and strengths in the properties that we viewed. This was quite an advantage during negotiations. Seana was always available through phone calls, emails or text messaging to answer a question or give advice. If we ever sell the home that Seana helped us buy, she will certainly be our first call. I would definitely recommend Seana to anyone that wants to work with a no nonsense agent who gets things done.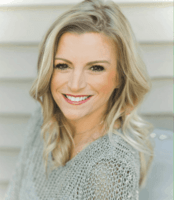 Seana Gifford
Seana is wonderful. My boyfriend and I met her at an open house she was representing and immediately knew we wanted to see if she'd work with us as our buyer realtor. Seana was always available by phone, text, email and in person and she helped us buy our home in Melrose, MA in December. As first time home buyers, navigating the crazy housing market, purchasing a home, and securing funding under the new TRID guidelines was extremely intimidating. Seana was an amazing resource every step of the way, helping us stay on track, on budget, and on our timeline even when we had an exceptionally stressful relationship with our mortgage broker. I could not recommend her more highly, and would absolutely suggest working with her if you are in the market.
Joanne and her team are very professional and have a lot of experience in Real Estate negotiations. Her advice and responsiveness to my needs were exceptional. I highly recommend her to all.