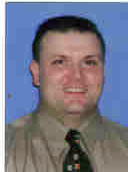 Realtor | J. Mulkerin Realty
J. Mulkerin Realty
616 Main Street
Woburn, MA 01801
Email Phone: 781.933.7200

About Myron
Myron Masotta has been a realtor for many years. He is a Certified Buyers' Agent, as well as being certified in Loss Mitigation. Myron is extremely knowledgable of the Woburn and surrounding areas.
Myron has lived in Woburn his entire life. He and his wife are raising their three children in Woburn who are currently in the Woburn School System.
Call Myron for your real estate needs at 781-572-1129.